About Lee's Summit Animal Hospital
Lee's Summit Animal Hospital is a full-service veterinary care office in Lee's Summit, MO. Our pet health clinic is devoted to the prevention and treatment of diseases in household pets. We've made it our mission to provide veterinary care services that are both thoughtful and informed.
Learn more about the care services available to your beloved pet. Speak with a member of our courteous, professional staff today. We're here to help your pet live a life of health and wellness.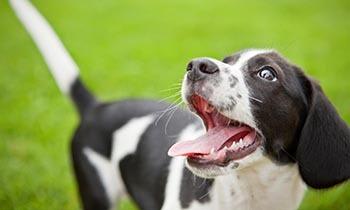 Core Values
Lee's Summit Animal Hospital has been providing quality veterinary care for large and small animals in the same location in downtown Lee's Summit for over 60 years. Our mission is to provide your pet with the best care possible. We pride ourselves on our compassionate support staff and doctors with many years of experience.
With two locations in the area, Lee's Summit Animal Hospital provides community services to more than just animals. With offices at 411 SW Market Street and 810 NW Commerce Drive, we have established partnerships through job shadowing and preceptorship for students from area high schools, colleges and the University of Missouri College of Veterinary Medicine. We also sponsor school and community activities. Lee's Summit Animal Hospital was inducted into the Lee's Summit Chamber of Commerce Hall of Fame.